~Happy Holidays~

Hello everyone! :) It's so nice to have my site up and running again
for Christmas. As many of you know I've had the unfortunate experience
of having to battle with copyright violations. I am happy to say that
it's all in the past and am looking forward to making more original graphics.
My graphics, however, are no longer free. There is now a one time charge
to register and use them. This registration is my assurance that I will
know exactly who and how my graphics are being used. (I feel better
knowing if only 10 people use them properly than a hundred who
could care less about respecting copyrights).

If you are interested, please read my terms and fill out the
form below. Upon approval and payment, you will be given your
user name and password for access to my graphics site consisting
not only of previous creations but also of many new ones and
along with these graphics are some personal pages of mine.

~Here's a few SAMPLES of my work.~

For qualification, your site:

*Must be family-friendly, viewable by all ages.
*Must give appropriate credit to copyrighted materials.
*Must have an English translation available to others.
*Must have the NRC or No Right-Click script installed.
*Most of all, must NEVER have any altered materials or
anything plagiarized by you or by another person.

If you agree, please fill in the form with your infos.
(Bogus registration need not bother. Your IP address is
being tracked through this form and counter, so please...)

Thank You,
Grace =0)
(No transaction charges ~ always FREE!)




International Payments

Here's a favorite quote of mine






"We are not interested in the possibilities of defeat!"
~ Queen Victoria ~
Please show your support for original artists
by visiting these sites and displaying our logos!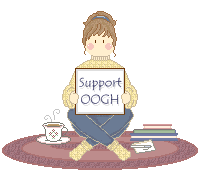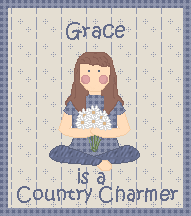 ---
All graphics made by ME except
"Only Original Graphics Here" and
"Country Charm" webring logos.
A special thank you to TOOLZONE for the counter code
and also to DYNAMIC DRIVE for the cursor script.

İCountryside Heaven ~ '99-00